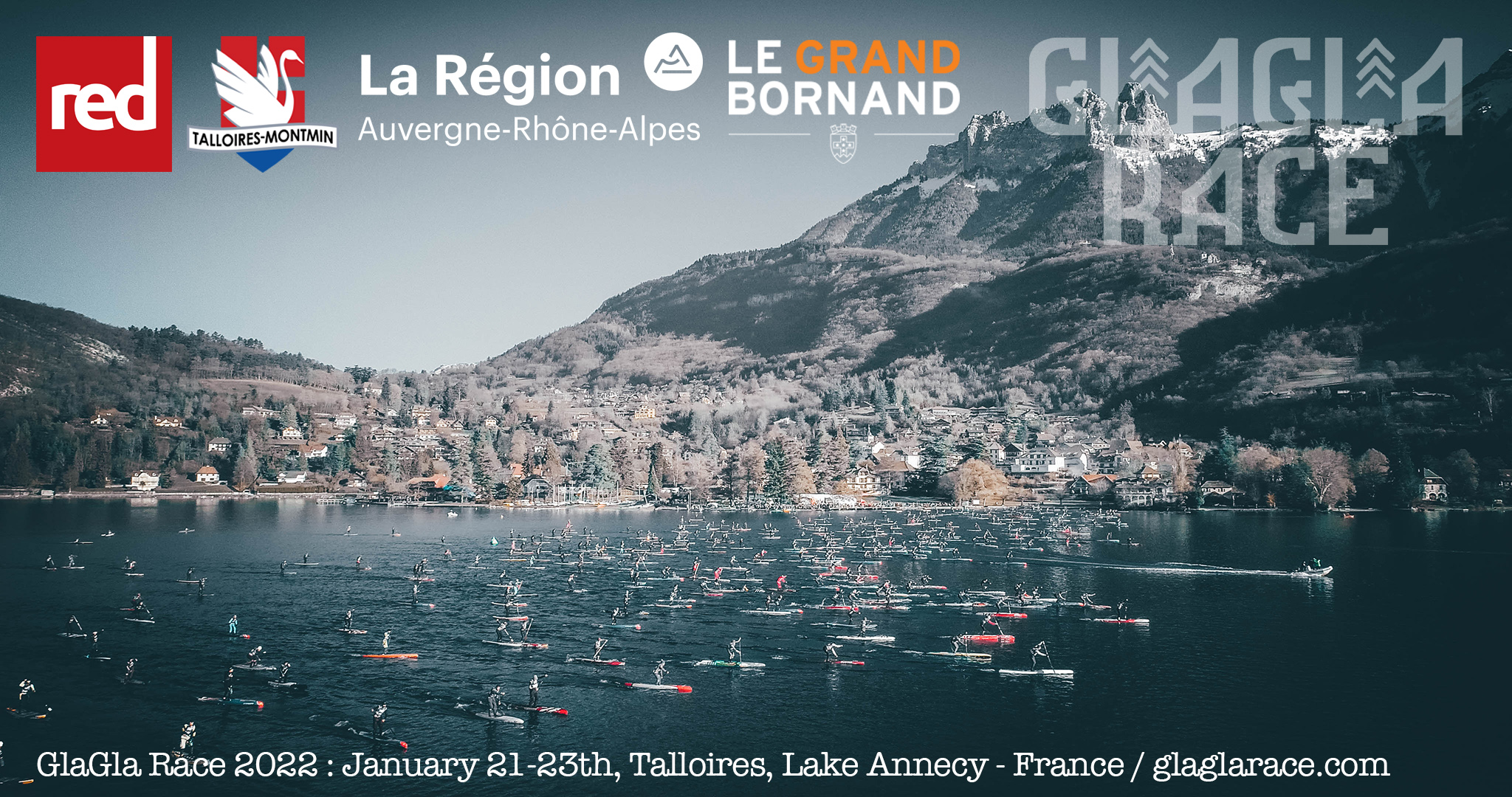 Video GlaGla Race 2020
teaser glagla race 2022 ENG
Les dates 2023 : du 20 au 22 janvier 2023 au départ de Talloires lac d'Annecy.
"Ramer en plein hiver, sous la neige, dans les Alpes avec une eau à 4°c…." La GlaGla Race est une course insolite qui a rassemblé près de 720 amateurs de stand up paddle de 25 pays différents, lors de la dernière édition 2022.
Relèverez vous le défi ?"
Paddling under the snow in the Alps on a water at 4 degrees Celsius (39° F)…
"The humble GlaGla Race has become something of a stand up paddling phenomenon. Held in a quiet corner of France in the freezing cold depths of winter, this amazing race has officially become one of the biggest in the world after a record 720 paddlers signed up for the 2022 adventure." (SUPRACER)
The GlaGla Race in other languages
Liens utiles pour la GlaGla Race 2022
L'Alpine Lakes Tour 2022
La GlaGla Race est la première étape de l'Alpine Lakes Tour 2022.