Video GlaGla Race 2020
teaser glagla race 2020 ENG
The dates 2022: from January 21 to 23, 2022, departing from Talloires Lake Annecy.
 The GlaGla Race 2022 Facebook page (to like and share!)
 To contact us: info@glaglarace.com
Registration
Posted on by alpinelakestour
Already 10 differents countries for the virtual GlaGla Race / Déjà 10 pays pour la GlaGla Race virtuelle !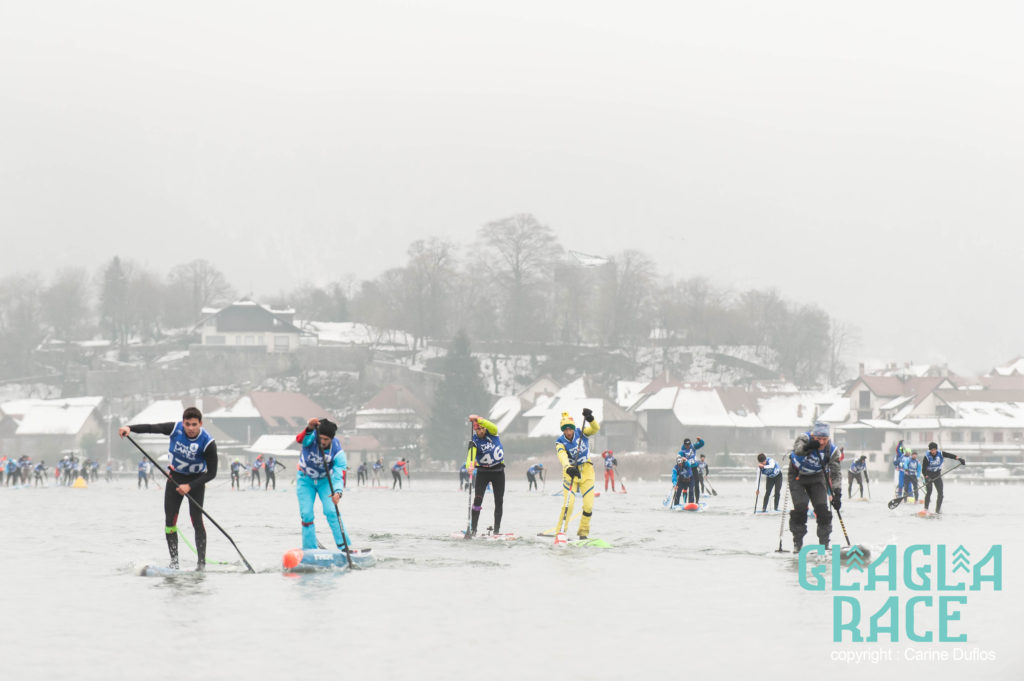 In 3 days, we already have 10 countries participating in the virtual GlaGla Race ! Register now and organize your own GlaGla Race wherever you are to celebrate winter on the water!
The principle is simple: everyone can organize their own GlaGla Race wherever they want, while respecting health constraints and local restrictions. Everyone is responsible for their own safety and should only enter the water if they have the necessary skills and equipment.
It would be really fun (and depending on weather conditions and time zones) if everyone could start on Saturday 23 January 2021 at 10:30 am, the time scheduled for the start of the short and long distance (French Time). 3 distances are available: the usual 6 and 15 km to which we have added a 3 km to really allow all levels to participate, even on small bodies of water.
Please choose your race distance when registering and send us via the form your planned route and a photo of you (on your board if possible!)
We ask for a financial contribution of an amount of your choice (1 € minimum which goes to weezevent, the rest will go to Annecy Stand Up Paddle Club). This free amount will go to projects promoting the practice of stand up paddleboarding among children.